Challenge #3, Part 2, Taking up the good fight
So there I was, man, in the cockpit of Jon's ship the
Danger Sled
. I was itching for some action, but we were waiting in the launchbay of another ship ready to be fired at Planet Hel -- where the evil portal was sitting. I was all strapped in and I couldn't get up to do push ups or nothin'.
Jon was yappin' away with the technomage. I have no idea what that guy does, but he seems weird, man. Something about his character class I guess. I'm not into magic at all and I was never much for science, so mixing the two seems too far out there to me. I'm not prejudiced or nothing, I just prefer the company of the fighter classes, like Valkyrie, Paladin and Colonial Marine, you know?
We got the signal, Jon shouts "Time to rock!" and we launch.
Wooooo! This has got to the fastest launch that I've ever been in.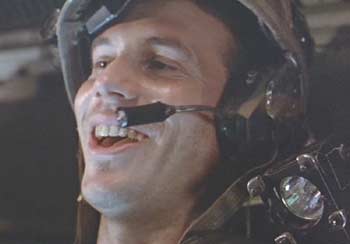 "We're on an express elevator to Hel, going down!"